Open An Account
As a Synergy Account holder, you will receive priority status over cash and credit card bookings at all times.
Open Account
Welcome to
Synergy

Executive Cars

Travel in absolute style and luxury.
Synergy Executive Cars is based amidst the Silicon Valley in Berkshire. We specialise in tailored business, corporate and private chauffeur travel throughout London and beyond. Our service has more than 12 years' experience and is unparalleled in commitment, reliability and efficiency.
With a very competitive pricing structure Synergy believes that they can accommodate all businesses to help with their annual budget and keep travel expenses to a minimum. And as one of the fastest growing executive chauffeur drive companies in the UK, we are committed to maintain our high standards. From the answering of your calls to the swift response to your enquiry, you can expect us to act in a professional manner. Whether you require a car to the airport, or several cars for a wedding, you can expect the same level of professionalism.
Mobile App
The free Synergy iPhone, iPad & Android App allows cash and credit card customers to book jobs in under a minute.
Learn More
Download free from: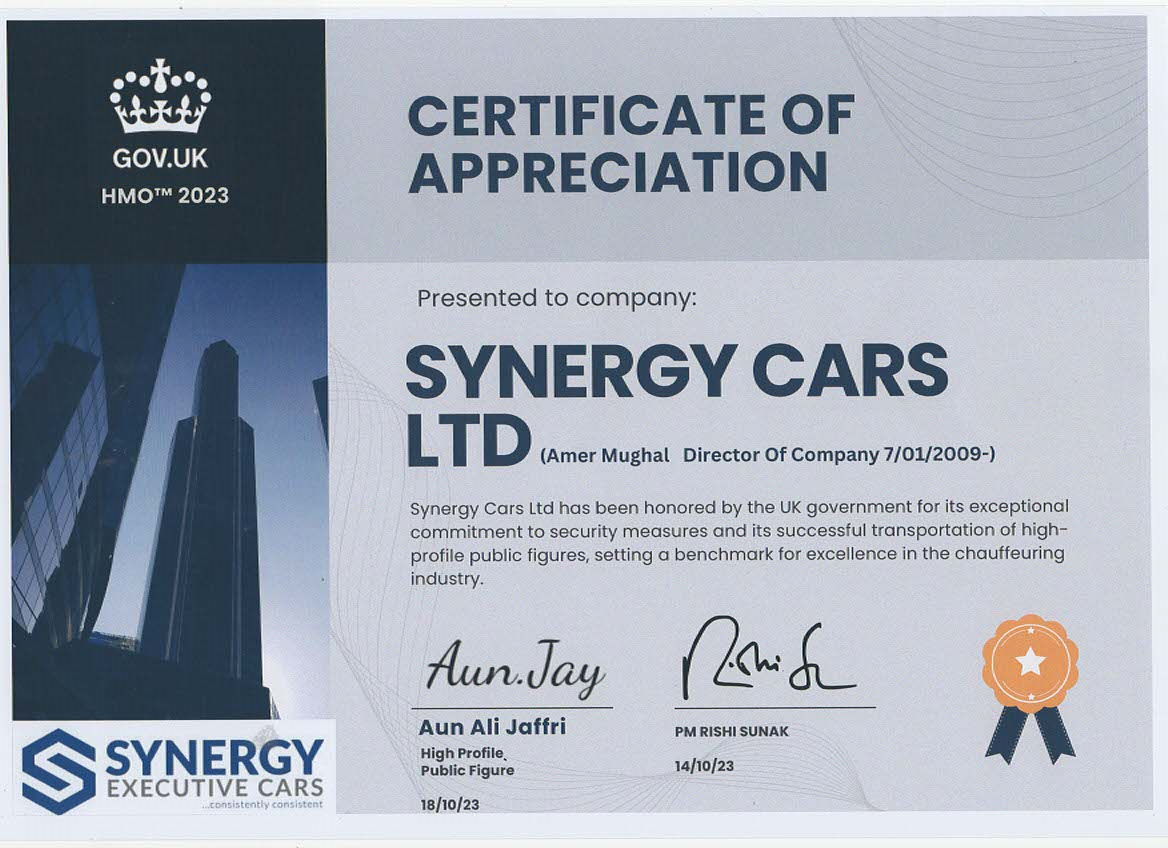 Subscribe to our
Newsletter
We accept cash and all major credit and debit cards.